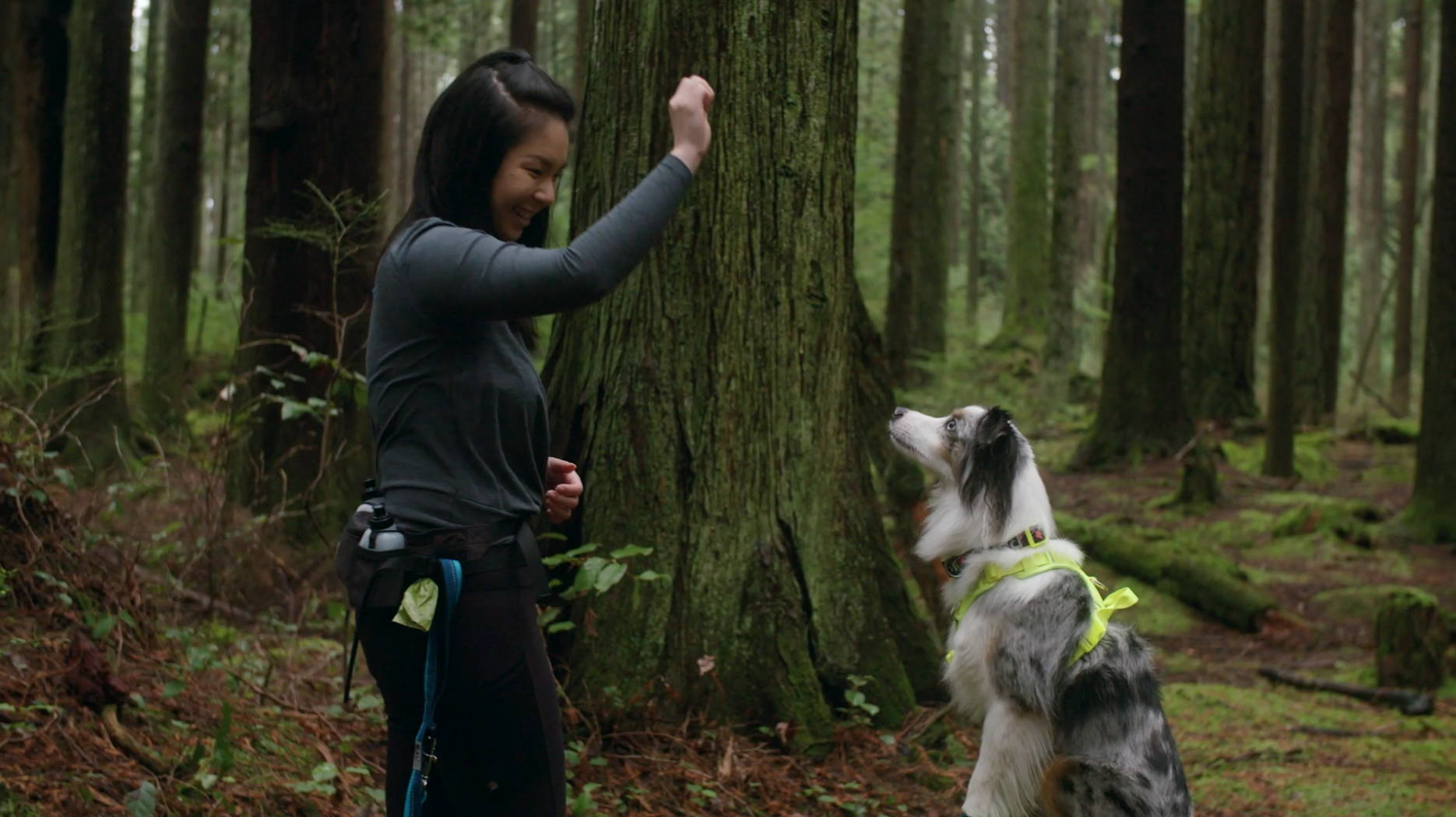 For Mini Aussie Otis and guardian Christina, there's nothing better than heading out to the trails for an afternoon of being immersed in nature and each other's company.
With so many routes to choose from and plenty of natural obstacles around the forest floor, this area is perfect for working on tricks and agility training together while getting their steps in.
This active duo are always on the go and prepared for every adventure. Read on to discover Otis' must have products for some forest fun and some good guardian advice!
Things to consider before taking your dog on a hike:
• Know where you're going! There are loads of helpful apps out there to help you plan your journey, how long it should take you to complete the trail, and if the area is on-leash only or not suitable for pets.
• What's the weather forecast? Sunglasses and cooling bandanas or rain ponchos for you both? It's always a good idea to dress for the conditions. Remember to pack a light source and hi-vis gear for you and your fur buddy if you're starting out early or planning to be out late during fall and winter!
• Watch out for local wildlife and other trail users. Keep your dog close to you and be ready to leash up even on off leash trails.
• Leave no trace. Pick up poop and keep it with you until you find an appropriate garbage container to dispose of it in.
• Make sure to bring enough water for you and your pup and snacks if you're on a long hike.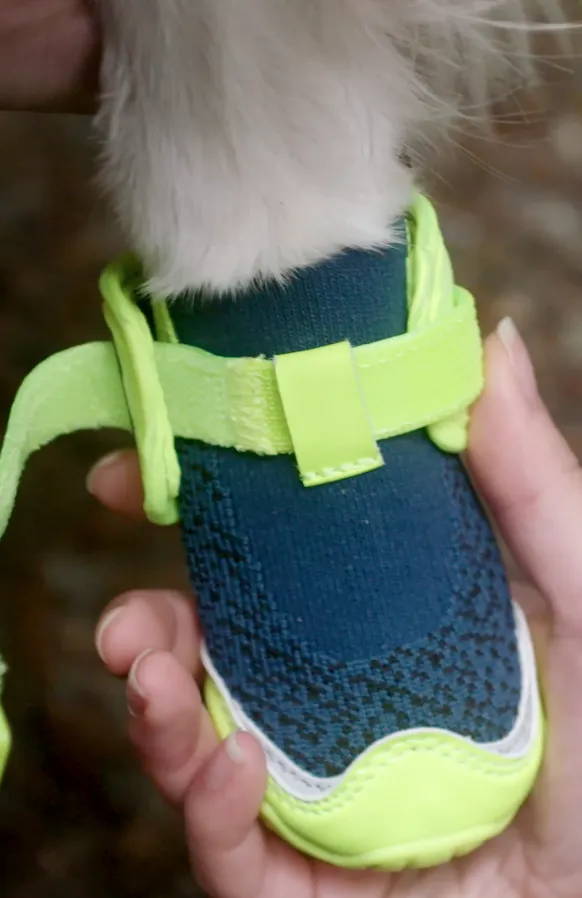 Otis' Top 5 "Take A Hike" products!
• Apex Boot - gravel trails and uneven terrain can be hazardous to delicate paw pads. The added support and traction helps keep all four paws on the floor, minimizing slips and potential injuries while the lightweight and breathable fabric provides comfort and ease of movement.
• Horizon Hip Pack - the trail running duos must have, keep your keys, snacks, poop bags, your phone, hydration and more in this super functional hip pack. It also features a quick release tether so you can run or walk hands free with your dog leading the way and easily detach if you need to (has anyone not fallen over while running with their dog?!)
• Momentum Control Harness - offering a secure and breathable fit as well as 2 leash connection points, this is a popular harness for outdoor adventurers because of its useful back handle for when you need to keep your pup close by or give them a helping hand over some rough terrain.
• Luna Hi Vis Vest - safety is always on our minds when we're out with our pets, add in the Poppin' Light for extra visibility on those fall and winter time hikes!
• On The Go Bowl - rest breaks for water and snacks are essential! This lightweight collapsible bowl folds up into a compact easy to carry accessory and can be easily attached to our leashes, treat bags and hip pack so you're not carrying more than you need to!