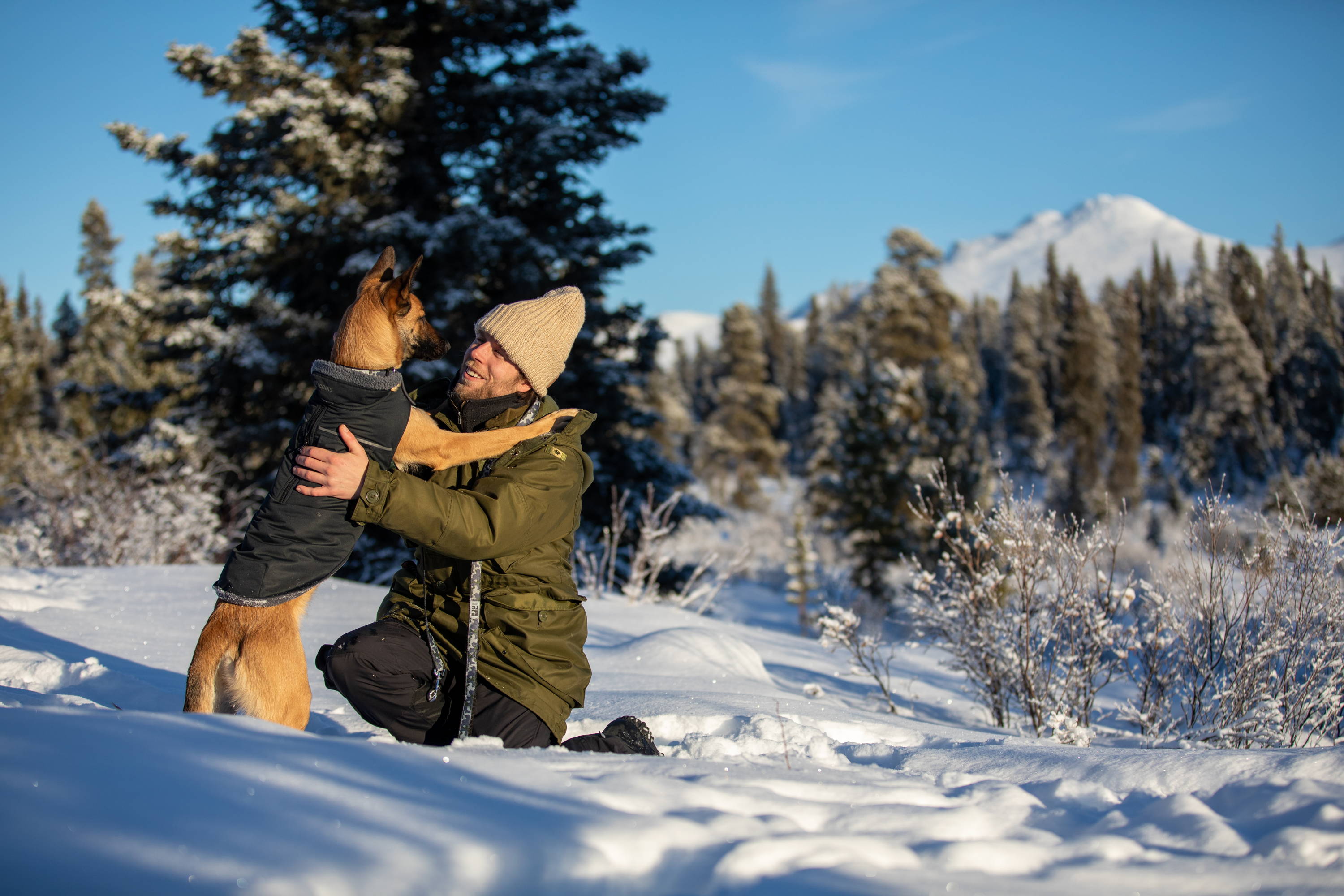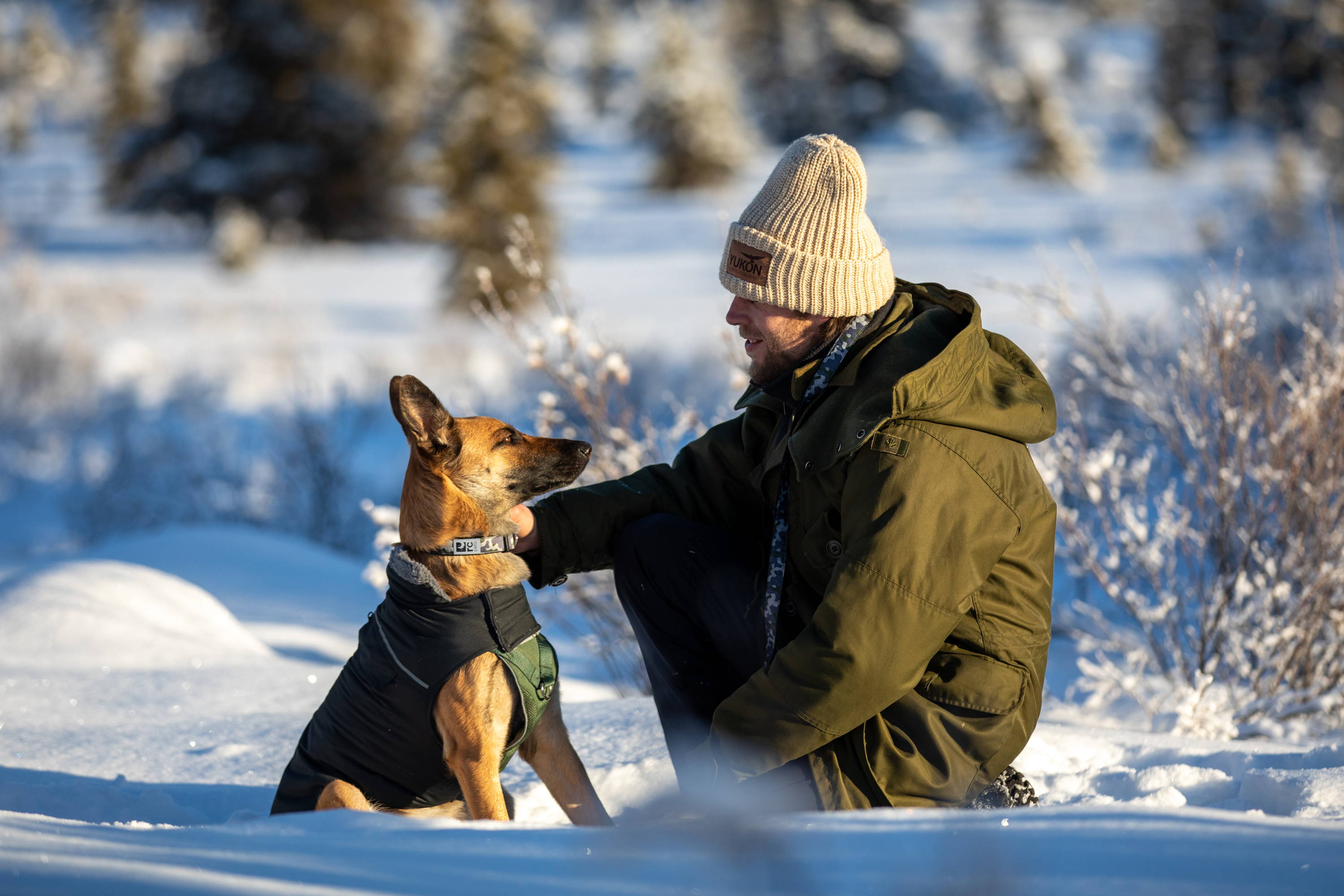 There's nothing Gaia loves more than a day spent playing and chasing after sticks in the snow up in the chilly but beautiful mountains in northwestern British Columbia.
With temperatures below zero and a fresh blanket of snow, this winter wonderland is the perfect place to put our new coat, the District Parka, through its paces.
Scroll on for a look at our latest release in winter wear and a quick read guide on how to pick a winter coat for your pet.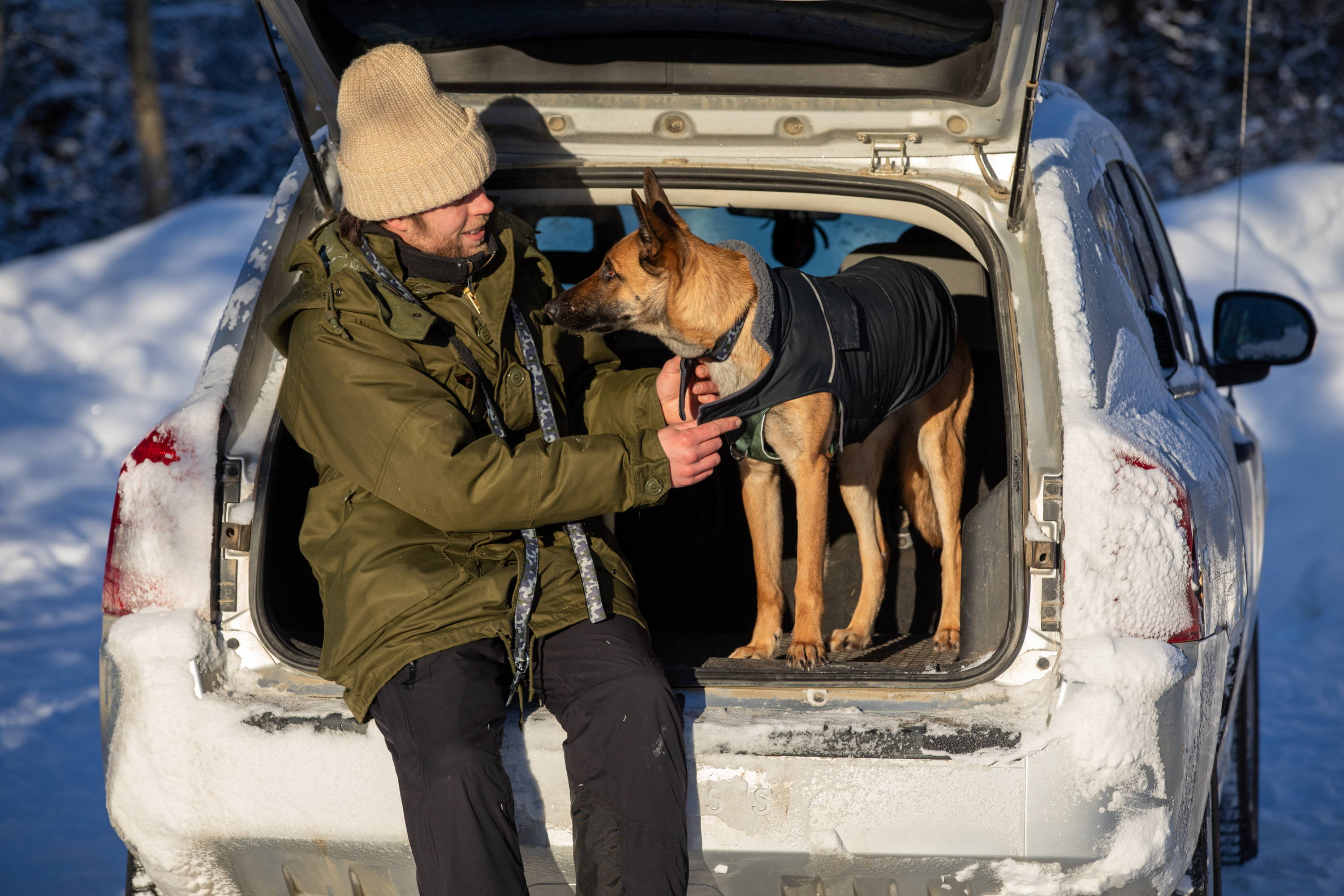 Combat cold temperatures day and night with this insulated and water-resistant parka featuring an ultra-warm lining, faux flap pockets and stylish sherpa fleece detailing.
• 100gms Polyfill + fleece lining for warmth
• Hem darts for a contoured fit
• Integrated leash access at collar seam
• Two-way zipper on back for harness access
• Reflective detailing for visibility at night
• Faux flap pockets and sherpa fleece detailing for fashion forward look
• T-Fit on sizes 8-20, no chest panel on sizes 22-30
• Available in three colours: classic Black, Arctic Blue and on trend Clay!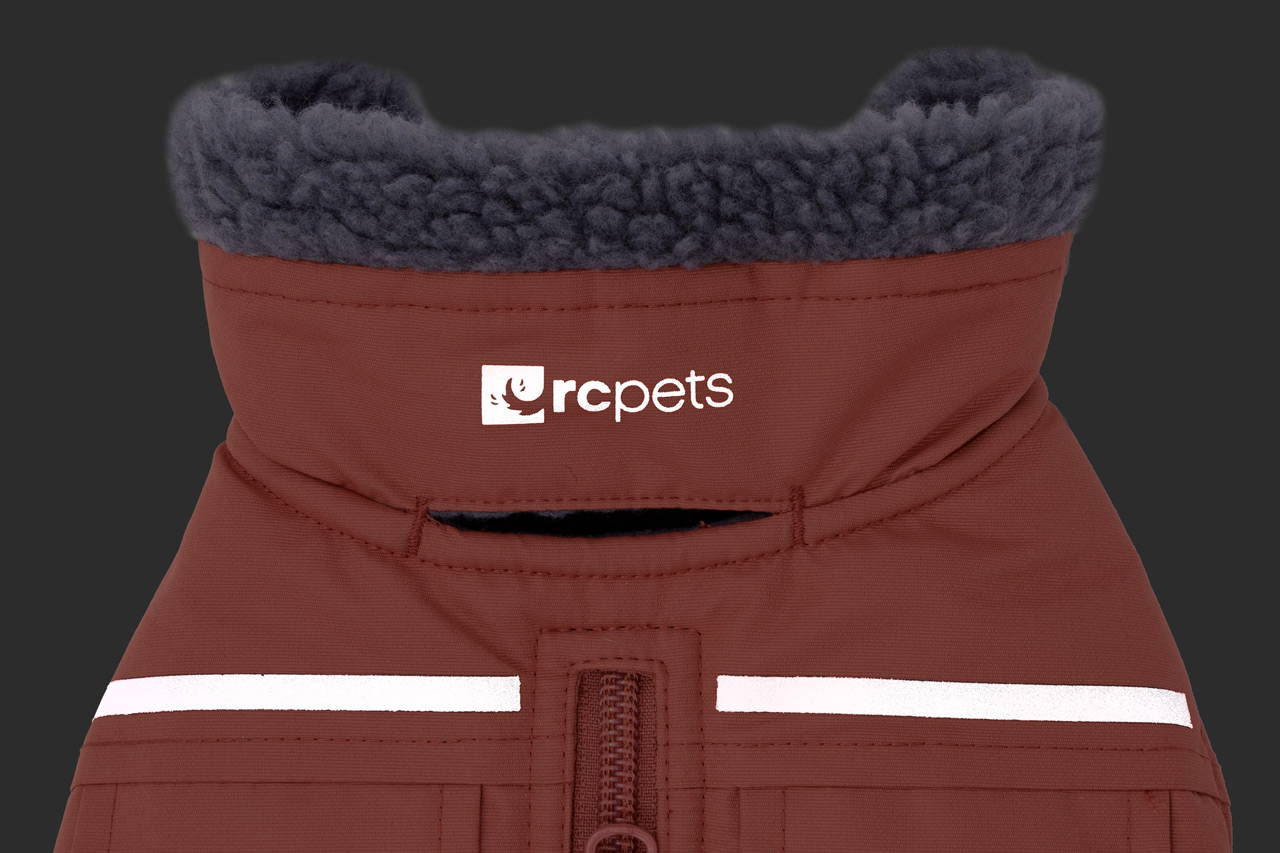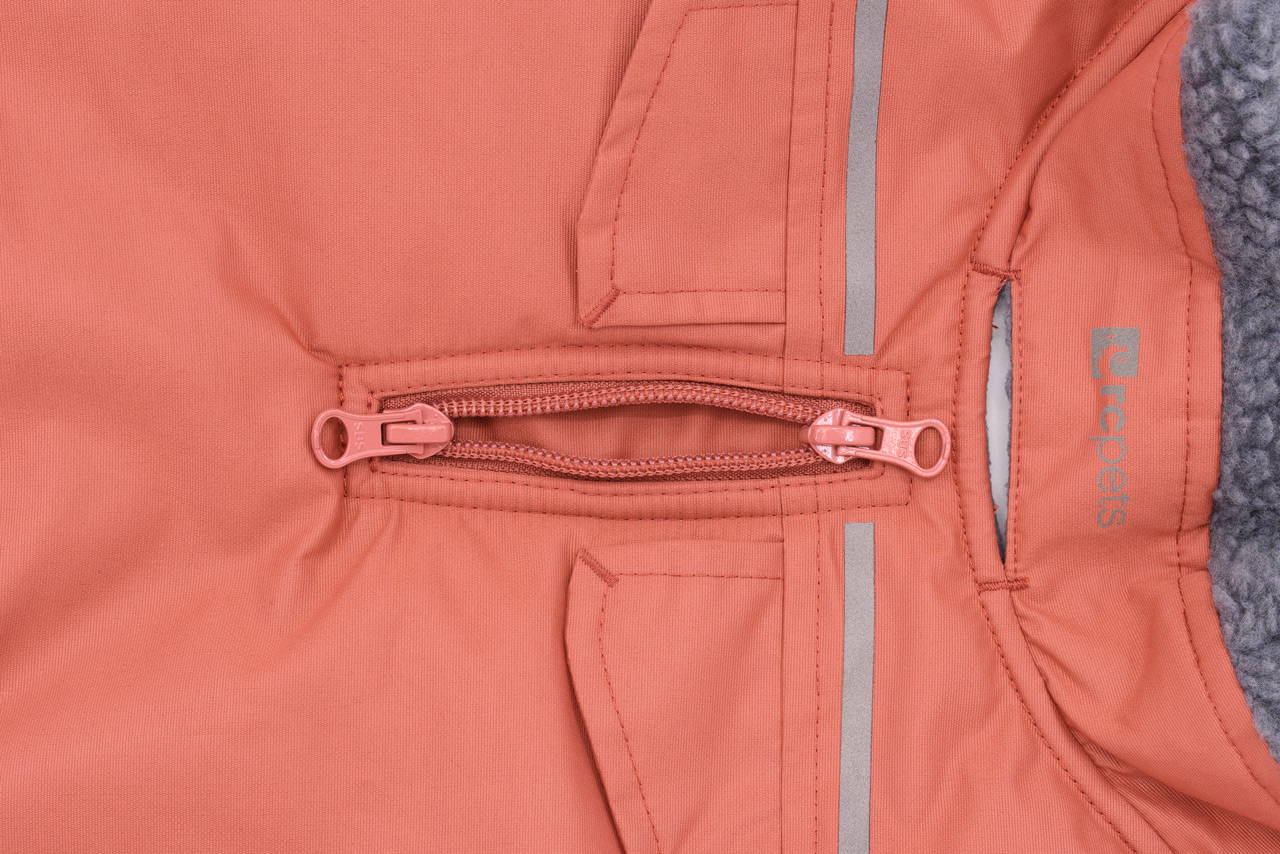 What to look for in a winter coat for your pet.
• What does winter look like where you are? - Are the days mild and rainy? Snowy and sub zero? Dry with windchill? A bit of everything? Taking the weather into consideration is an important factor so you know whether to go for something that's packed with insulation or a light water-resistant coat that can be layered on those rare chilly nights.
• Do you need harness access, collar access or both? - Easy access to your pets collar and/or harness is important for leashing up, especially if you're wearing gloves!
• Do you wander in low light areas? - You can be reassured that safety comes first at RC Pets. Our coat designs often feature reflective detailing or a Poppin' Light eyelet for some extra visibility - great for those dark night and early morning winter walks.
• Have you measured your pet? - A coat that fits properly is important so your pet can move freely and comfortably on all your winter excursions. Grab a measuring tape and watch our quick 'how to measure' video before deciding on a purchase.
• Check out our useful coat comparison guide! - We've put all our apparel side by side to help you easily compare all of these important features.